Marketing has changed a lot in the past two decades. For one thing, there's the internet, and with it came business websites, search engines and social media.
For another, emerging technologies like artificial intelligence (AI) and marketing automation have given marketers new tools to do their jobs faster and more effectively.
The Biggest Change in Marketing: Consumers
Everywhere we turn we're saturated with advertising messages trying to get our attention.
According to marketing research firm Yankelovich, president Jay Walker-Smith says we've gone from being exposed to about 500 ads a day back in the 1970s to as many as 5,000 a day today. That's about 10 times as many as in the 1970s—and people are not happy about it.
Consumers don't want to be interrupted by marketing. It's the reason millions have registered on the do-not-call list to avoid annoying telemarketers. It's the reason millions more use their DVR to fast forward through television ads. It's why so many direct mail pieces hit the trash bin before anyone looks at them. And it's the reason so many people abandon websites with excessive pop-up ads.
Let's face it— [bad] marketers can take some of the blame for the tsunami of intrusive ads they've subjected consumers to over the years—but [good] marketers can also take a lot of credit for coming up with a solution, a way to regain consumer trust and sell products and services more naturally and unobtrusively: it's called inbound marketing.
The Inbound Marketing Solution
Let's say you're shopping for a new dishwasher. Like most consumers, you start with an internet search, typing something like, "dishwashers." Well, there are about 325 million results (that's not an exaggeration, I looked it up for you. I'm committed to my craft.)
But, again if you're like most people, you start at the top of the search results page. The top four places are ads for specific stores, but that's not really what a consumer is looking for quite yet. The first organic search result takes you to a product page of a local appliance store, featuring an army of shiny new dishwashers, each with its own picture, brief description and of course price.
It's hard to tell just why one is better than another, so you go back to and click on the second result. Let's imagine that this one takes you to a customized landing page explaining, "How to Buy a Dishwasher That Meets Your Needs Without Overspending." Now, that's something you'd like to read!
In the dishwasher guide, the writer explains that many people spend too much on dishwashers that have features they'll never even use. They tell you how much money you can save by choosing a dishwasher that does everything you need it to do, and nothing more. That's information you can use and that helps you solve a problem and save money.
The best part? You can give them your email address and download the guide so you can take it with you. It's a win-win for the consumer and the company. The consumer got the help that they were searching for and the company just got a new lead.
So, when it comes time to slam down your money, which company helped you? Which company are you more likely to trust? Which company will more likely sell you your new dishwasher?
What Is Inbound Marketing?
That's the essence of inbound marketing: instead of pushing pesky ads at consumers, inbound marketing gently pulls them towards needed products and services by providing useful information that answers their top-of-mind questions and solves their most well-known problems.
Inbound, when done right, subsumes every stage of the buyer's journey, consistently building trust and, over time, converting window shoppers into loyal customers. Then continuing to nurture that relationship long after someone buys his first product to create an army of loyal brand advocates.
Here's how HubSpot succinctly defines inbound marketing:
"Inbound marketing is a business methodology that attracts customers by creating valuable content and experiences tailored to them. While outbound marketing interrupts your audience with content they don't want, inbound marketing forms connections they're looking for and solves problems they already have."
Great, But Does Inbound Work?
In a word, "yes!"
A host of marketing studies confirm that inbound marketing is both more effective and more cost-effective than traditional, outbound marketing strategies. Consider for example these metrics from Impact:
The average cost to generate leads plummets 80% after just 5 months of consistent inbound marketing
Inbound marketing generates 3X as many leads as outbound marketing per dollar spent
Inbound is 10X more effective than outbound marketing for nurturing leads
On average, inbound marketing doubles conversion rates
Businesses that use content platforms and buyer personas on average see a 45% increase in sale volume
What Strategies Make Up Inbound Marketing?
It's important to note, first, that effectively leveraged, inbound marketing doesn't silo its strategies, but integrates them into a larger, more comprehensive and unified plan. That said, there are many strategies businesses can use to enhance their success with inbound marketing, more than can be listed here.
Some, however, are more effective (and used) than others, including the following eight inbound strategies.
8 EFFECTIVE INBOUND MARKETING STRATEGIES
1. Search Engine Optimization
SEO entails conducting careful keyword analysis and emphasizing key website elements (as well as valuable content) to push businesses closer to the top of search engine results for those targeted keywords. Read how to get started optimizing your website's SEO in just five steps.
2. Blogging
According to HubSpot, businesses that regularly post blogs on their websites are 13X more likely to see a positive return on investment (ROI). Blogs are an excellent way to create awareness, build trust and generate new leads.
3. Video marketing
Video is a powerful inbound tool, able to share information in a concise and user-friendly format and to create an emotional connection with prospects. About half of consumers look for product or service videos before visiting a store, and a professional product video can increase purchases by as much as 144%.
And, they don't have to cost a lot!
We put together a list of three ways your company can create videos that look great and cost almost nothing to get you started.
4. Paid Search advertising
Some contend that paid search isn't really an inbound strategy because its pay per click (PPC). That's simply incorrect.
Although search ads do involve advertising on search engines, it happens when someone is typically already looking for something. Therefore, it is not "intrusive" and as such falls squarely under the inbound rubric.
PPC can also be among the more effective inbound strategies when it entails careful keyword research and website design that aligns with the PPC ads companies create.
5. Customized landing pages
Landing pages are where you take customers and prospective customers after they respond to a call-to-action, like that in an email, on social media, or in a PPC ad.
Landing pages are critical to the success of inbound lead generation campaigns (where they feature online forms to collect contact information), but are also useful to trigger other consumer actions, like downloading critical content or subscribing to a business service.
Related Read: What is a Landing Page?
6. Email marketing
Email marketing is among the most cost-effective of inbound strategies, yielding on average an ROI of 4300%.
Email marketing can be especially effective in lead nurturing campaigns. Email marketing is most effective when businesses first gain the permission of those to whom they send emails, and when it includes links to webpages that align with a recipient's position within the sales funnel, gradually moving leads from the top to the bottom.
7. Social media marketing
The inbound philosophy is to pull customers towards products and services with useful content rather than pushing intrusive ads at them—but you need first to find them in order to do that. One place you're sure to find them is on social media sites like Facebook, Twitter, LinkedIn, Pinterest Instagram and Snapchat.
It's important for inbound marketing rookies to realize that social media isn't just about sharing family photos—for example, about 75% of Facebook users say they go there for "professional purposes."
8. Conversations: live chat and bots
These aren't always seen as falling under the inbound marketing umbrella, but each presents an added opportunity to help prospective customers get the information they need and solve their problems—and these conversation starters are remarkably effective.
For example, 90% of consumers expect businesses to offer live chat, and almost half say that live chat is the most important service businesses can offer. However, only 32% of businesses currently implement any type of conversation tools, such as live chat or bots.
Read more about how artificial intelligence can help you improve your sales and increase your customer satisfaction scores.
What Now?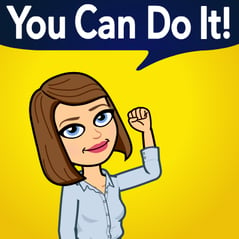 Well, now you go implement one or all of these things on your website! (We suggest starting with a couple and growing.)
Inbound marketing is the natural reaction to a marketing world in which traditional advertising had begun to go off the rails. It's a way to regain consumers' trust and gain their loyalty—but you need to do it right to succeed.
That means understanding inbound concepts (for example, the "marketing flywheel," which is among the most effective strategies to turn consumers from prospects to customers to brand advocates) and effectively leveraging best practice inbound strategies.
To learn more about the ways our inbound marketing, inbound sales, website design, SEO, and reputation building services can help your business achieve its chief marketing objectives, increase sales and grow, contact us today.
Originally published July 2019. Updated January 2021.