Whether you're looking for a way to spend marketing budget left for this fiscal year or you're organizing the next full year's marketing plan, we have six recommendations that can help you bring in more leads and nurture relationships with your existing customers.
Maybe you can't afford to incorporate all of these, but try to get incorporate a few over the next six months and share your successes with your team. That's a sure-fire way to get more budget in the future for things you recommend! Here we go...
1 - Facebook Advertising
You may be thinking... "I've got a Facebook page for my business and we keep it up." That's good, right? The truth is that it's a start. But unfortunately only somewhere around 2-3% of your Facebook followers will ever see something you post in their personal feeds. Why? Because Facebook is a business. They want to make money. To do that they want businesses just like yours to invest in ads. We saw this one coming. Now you may be wondering if it's worth doing when you're a B2B company. The answer is absolutely. That's because people are people and whether they see something they need in a Google search result, or you place it in front of them in their Facebook feed, they're thinking about things they need at work or at home, just about any time of the day.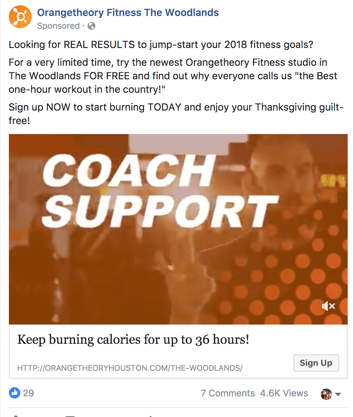 The good news: Facebook ads are not terribly expensive, at least not yet. Plus you can get more specific about who sees your ad than you can on Google or Bing. (Although, they are getting there.)
The bad news: It's not super easy to know exactly which of their ad tools would be best for each audience. There are ads like the one you see here for OrangeTheory. There is also the option to "boost" a blog post or other article you've written.
Read more about how to create Facebook boosts and ads in our blog: Five Tips for Running Facebook Ads that Produce Results.
Plan on spending time creating, managing and reporting on the results to be sure you're using your ad budget most efficiently and of course, make sure your tracking the results to see how many clicks on ads turned into leads on your website. Those are the results that management wants to see.

2 - Allow Visitors to Find Immediate Answers
No one wants to hunt and peck around a website to see if it holds the answer they're looking for. Search can be a useful tool, but even then you get a lot of options. Using a chat bot combined with live chat is a great way to give visitors what they want on-demand.
You may be thinking: We've got live chat on our site so we're all set. But... a chatbot is different and can be used in combination with live chat. Did you know that 79% of consumers prefer a chat engagement because it provides an instant response? But... only about 30% of companies are offering it on their websites. Here is a chance to be a leader. But you have to move fast.
In my opinion, one of the biggest reasons companies are hesitant to take the leap to using a chat features is because there needs to be sales and customer service people on the other end, available to assist. While that may be true for some inquiries, you can use a chat bot, designed by you, to direct people to your online content. A person isn't needed for every inquiry. With a chatbot you can answer questions before it's necessary to talk to a person. And, if the answer isn't available on the website, a live person can be contacted. This is the immediate response that people want.
Learn more in our blog: What is Artificial Intelligence and How Can it Improve Sales and Customer Service?
Yes, there needs to be some operational discussion on how to make this all work internally at your company, but the ROI will be evident and that will make it worth the effort. Start by finding your most popular pages and creating a plan for how the bot can introduce answers to common questions related to that page's topic. You can set up a different bot for other high traffic pages so that the experience is very specific to what the visitor is looking at.
Let us know if you'd like some help with AI and looking at the best chatbot/live chat options to grow your business.
Also, have a look at what your visitors are asking for in chat. Do you have enough website content about those things? Maybe you can create some video content to help support the most popular content?
Maybe it's a good time to talk about video...
3 - Create More Videos (And Manage Them Correctly)
It's probably not a surprise that you need to have video on your website. There are dozens of articles out there on why you need it. We even have a blog on how to create videos on a budget. There are literally dozens of things you could talk about in videos.
Here are four ideas for creating your company videos:
Answers to some of the most common sales questions. Get a sales person in front of the camera and let them answer the question! Now you're going to have a library of content that helps address the commonly asked questions that can help people before they reach out to your team. This increases their trust in your company and your products and/or services.


Cost explanation videos. Openly and honestly talk about pricing and common objections to your price. This will be so helpful to potential customers when narrowing down their options.


Employee bio videos. Introduce yourselves so that you're seen and heard by your potential customer.


Reviews. This is a pretty obvious one, but let them talk about the good, the bad and the ugly of their process so that it's genuine and not all sunshine and cupcakes. The more your viewer feels you're being transparent, the more trust you'll build with your videos.
The next common question we get is, "What is the best way to handle the video placement on the website?"
Everyone is familiar with YouTube. However, when you embed videos into your website from YouTube you're losing some of the SEO value and attributing that content to YouTube. (Also, it doesn't look as good when it's embedded from YouTube.)
That doesn't mean you should dismiss YouTube! You'll need to get your videos out there AND a version on your website using a video tool like Wistia or VidYard that gives you more control over how it looks and what Google can see as content on your website.
Video hosting comes with a price tag but it's worth the money when you get:
Customization of the player to match your brand
Better SEO value because the video's transcript can be a part of your website's code (not YouTube's)
Calls to action that look good and can even integrate with other software like Hubspot.
Reporting that shows you more than how many views you've had. Dig deeper to see what visitors really like.
If you don't have your own video player for your company videos let us know. We can take a look at your needs and make a recommendation that best suits your goals.
4 - Online Reputation Management for Better Reviews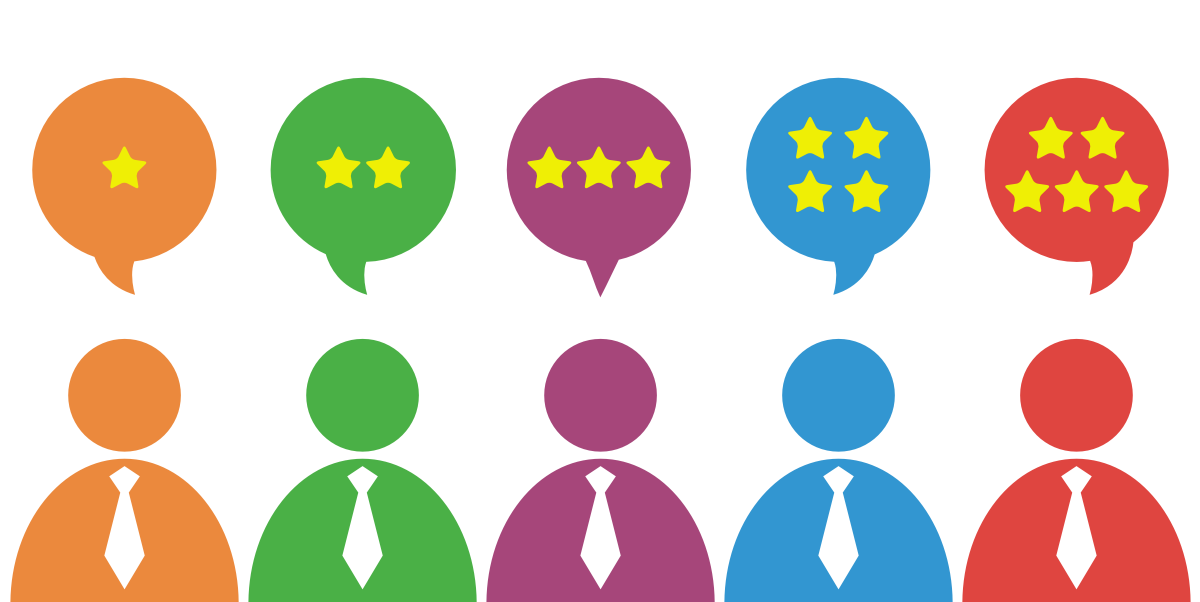 With reviews holding as much weight as a personal referral these days you need to be constantly aware of what's out there. Reviews show up everywhere in search results – no matter which search engine you use. And people are more likely to trust recent reviews over those that were given several months ago or older. That's why you need a plan to actively generate more 4 and 5-star reviews on third party websites like Google, Facebook, Yelp and others. You can even minimize the appearance of a less-than-excellent reviews for public consumption using review collection software.
If you don't have a way to monitor, generate and respond to your reviews all in one place, there's software for that. In fact, there is a lot of software out there for that! We can help recommend one for you, depending on the type of business you have.
5 - Your Own Pictures That Tell the Real Story
One of the most valuable things you add to your marketing repertoire is a photoshoot that produces images own and can use in all of your marketing including the website, video, Facebook ads, print materials, etc. You can avoid the use of most stock photos that can't always hit the mark.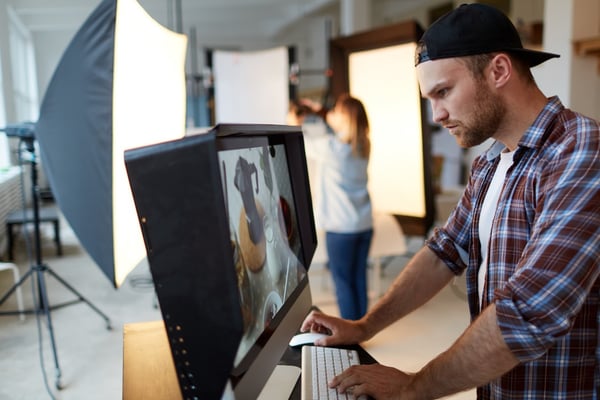 A few tips on taking photos for marketing purposes:
Hire a professional photographer for the best results.
Consider who will be looking at the images before you take photos.
Know how you'd like to use the photos before you shoot (ie: web, banner, trade show, etc.). Try to shoot horizontal photos to be used on the website with some space around the subject so they can be cropped as needed.
Learn more about photography and how it can help or hinder your marketing results in this blog: How Your Website Photos Could Sabotage Your Marketing Strategy.
6 - Email Marketing That Goes Beyond Open Rates
Personalized email marketing is one of the marketing trends we're going to see more of. That means you'll need to know more than an email address. Using tools like Constant Contact and MailChimp have traditionally worked fine for creating professional emails and getting them sent out effectively to hundreds if not thousands of people at once. But other than an open rate, you don't get much data. The Hubspot Marketing software not only collects email addresses, but you will have information gathered about each lead including their website visits and what they looked at.
As of summer 2019, the email marketing service is free as a part of HubSpot Marketing. This includes personalization and customized design with a drag and drop email editor.
Your sales team can also email opens and clicks in the CRM where all of the contact's activity is tracked.
All of these things can hopefully be included in your plan for next years marketing strategy. And sometimes assistance may be needed to get it all accomplished. Let us know where we can help you. And if you have other marketing and web needs, please let us know so we can give you a free recommendation.