Spoiler Alert: There's No SEO Magic Bullet!
Have a website? Building a website? Already built a website? Thinking about a starting a website?
If you can answer "yes" to any form of the above listed questions, and you're worried about your website's SEO ranking, then you're in the right place!
SEO, or search engine optimization, is the focus of optimizing a website in order to rank higher in the search engine results, and it addresses the most obvious goal for any website - which is to make sure that people can easily find you. Your website needs to rank high on the list of search results in Google, Bing, or any other search engine that one of your potential leads may be using. Improving your website's SEO ranking takes some careful planning, but it's worth it, so your website can be found at the top of the page in search results.
There are five steps to you can take to start improving your website's SEO:
Let's dive deeper into these five steps.
1. Get an SEO baseline so you can compare it to future results.
First, you need to know where your website ranks right now. What do search engines, like Google and Bing, think about your current website and where do you appear in search results for key phrases that you've determined are the most important for you? To get started on your SEO baseline report you'll want to know:
How are people coming to your site now? Do they just know you're there and type your address into their browser? (This is called direct traffic.) Or are they going to a search engine, such as Google, and finding your website that way? (This is organic search traffic.) This is important because SEO is meant to bring in more people to your website through organic traffic.
What key phrases are people searching on Google to find your website? This is a really important step. Knowing what keywords and phrases that REAL people are searching to find you is critical because you can begin monitoring these key phrases for results. (These are not your industry terms that a lay-person wouldn't understand.) Are they turning into leads and customers? If so, then you can be sure to build more content around that. If not, then it might be time to rethink your marketing message.
Do you know who you're targeting? If you need help developing your personas:
Who are your competitors? There are usually two types of competitors.
1) The competitors that you, as the website owner, consider to be your competition.
2) The competitors that are actually showing up in the same webspace that you're aiming to show up in. Who is showing up in the first page of the search results for the keywords that are important to you?
2. Create A Plan To Publish Original Content
Now that you have a better idea of the keyword and phrases that are bringing you more leads, you can start to add content in the areas where you'd like to see more growth. Focus on the key phrases that aren't producing results and create content, such as:
Pro-Tip: Sit down and create a six month content calendar based on your goals, personas, targeted keywords, and special events/holidays. Creating a content calendar helps you stay focused and ensure that you're planning to hit all of your content creation goals.
3. Don't Forget the Most Basic SEO Strategies
It sounds obvious, but so often the most elementary SEO tactics are forgotten! A friendly reminder: a few SEO strategies to make sure that you're implementing on your website are:
These might not seem like much, but they matter to Google and Bing!
For additional pointers on SEO strategies, read our blog: 5 Things You Need for Improved SEO But May Not Know How to Do
4. Introduce Your Site to the Search Engines
Are you using Google Search Console yet? What about Bing Webmaster Tools? If not, why aren't you???
These free tools are another useful SEO tactic that can help you monitor and maintain your presence in the search engine results.
For our clients, we create XML sitemaps then submit them to Google or Bing. The great thing about these free tools is that after submitting your sitemap, they quickly know what pages exist on your website and can start crawling them. It seems to decrease the time it takes to get found for the most important key phrases because we're able to feed new webpages into the search engines quicker than they might have normally been found.
5. Make Sure You Have the Right SEO Tools
Some of these action items you may be able to get done on your own, and even better, many of them are free! But, in order to really put all the pieces together and make sure that your SEO is integrated with your sales strategy, you'll need data that goes further than what is available in the free stat offerings. We like HubSpot, but there are many tools available.
HubSpot is the closed loop analytics system that we recommend for not just improving SEO, but for ultimately increasing inbound leads and increasing sales through a variety of tactics.
The HubSpot Marketing software allows you to:
Plan an effective SEO strategy.
Increase the number of leads through your website content strategy and landing pages.
Understand which key phrases are creating the most leads.
Optimize your content.
Track the leads through the sales process and even once they're customers.
Communicate with leads beyond just your website through landing pages, emails and social media.
Measure real return on investment.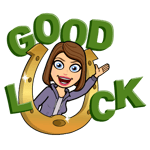 Well, there it is - five steps to get you started down the road of website SEO optimization. If you don't have an overall SEO strategy in place for your website, we recommend getting started on that right away. And, after you've ensured that you're taking these initial steps to optimize your website, you may want to read more about other features that every website should have. Download our free ebook book below:
Originally posted June 2014. Updated November 2018.