There's a lot of buzz around using video in your marketing these days, as there should be. Especially in a world where we feel slightly out of touch with other people, videos are the next best option for us to communicate an important solution, share an explanation, or just introduce ourselves so that our personality shows. But once you've made the video... where do you put it so that it can be played on your website and found in search results? You'll need video hosting.
Let's review five different video platforms commonly used and discuss which might be best for you. (Spoiler alert: It could be more than one.)
Videos offer a way to boost your website's ability to show up in search results, so it can draw in new visitors who are searching for what you have to offer. So when someone types "how to write a blog post" into Google and you have a video on that exact subject embedded on your website, Google could offer your video and site as one of the search results.
But not all video platforms are created equal. That's why you should pay attention to the features offered by some of the major video products out there. Some include just hosting, others have recording and editing features. It depends on what you need to choose the right tools for you. And for most organizations, a few of the platforms could help boost your visibility in search results.
1. YouTube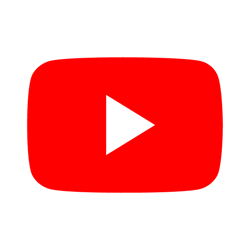 YouTube is Google's video platform. It's free, everyone knows what it is, and it's actually used as a search engine by millions of people. You need to be here. This is the platform most likely to appear in the search results on Google.
The biggest challenge with YouTube, however, is that the content does not belong to you. Say you shoot a video in your office and edit a decent video. When you post it onto YouTube it's now content that lives on YouTube versus your website. If you embed the video from YouTube onto your site, you're losing some of the SEO value of your video. Even thought it's YOUR video, it's technically YouTube's once it's on their server.
NOTE: There is a service called YouTube Premium. This does not offer advanced editing or hosting services. Rather, it allows viewers to avoid ads while watching videos.
2. Wistia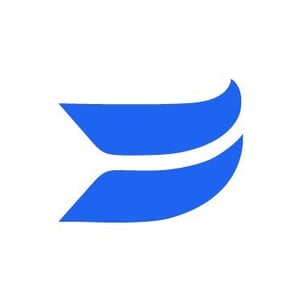 We often favor Wistia for our clients because it's at a good price point for the services it offers. They've recently added a podcast feature too that we've yet to use, but would be handy for anyone trying to create podcasts.
Some of the most important features of the Wistia service that make us like it so much include:
No ads or "other recommended" videos will come up.
The content you created that lives on your website will give you SEO credit with Google. Be sure you include the SRT (transcript) file for Google to understand the video content easier. It also makes it easier for Google to show your video in search results.
Allows you to include calls-to-action throughout the video to encourage your viewers to take the next step
Customize your video player to your brand.
Bundle videos together that you want to show as a set using the customizable playlists.
You also get in-depth reporting so you better understand viewing behavior such as the length of viewing time and the number of times someone watched your video. With the easy-to-use interface, you should find it simple to create and customize your videos.
View Wistia's pricing page with plans and monthly fees.
3. VidYard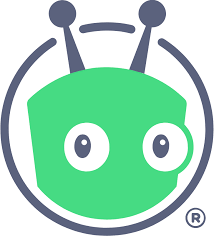 Similar to Wistia, you're able to customize the viewing experience using Vidyard and you'll gain more in-depth video stats compared to YouTube's free service. Something we found surprising about VidYard is that you can't add a captions file with a transcription of your video content until pay for the $300 per month plan. Our team feels that SRT files are critical for helping Google understand the content of the video and without it, you may not get as much value as you would using a different service.
Another area we struggle with VidYard is that there are limits to how many videos you can embed on your own website. Depending on how much you pay per month, you'll get more videos that can be embedded. Yes, you could technically download the video and upload it to YouTube only to re-embed it on your site, but that causes you to lose some of the SEO value and it's not recommended. Check their limits to be sure they'll work for the pace you plan to produce videos.
View the VidYard price and feature comparison page.
4. Vimeo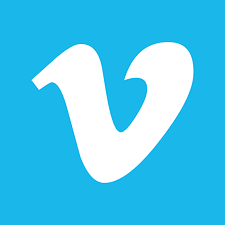 Vimeo has been around for quite a while. It's another paid platform you can use to host your own videos. It's ad-free, so you won't get ads you don't like associated with your brand. Like the other paid options, you get player customization and advanced analytics. Something really unique to Vimeo is access to stock photos and music that you can add to your videos.
Another feature we appreciate is the ability to update the video without creating an entirely new URL. If you've ever updated a video in YouTube, you know that's not even really a thing. You have to create a whole new entry with a whole new link. And that can be frustrating, especially if you've had a number of views, ratings or comments on YouTube.
Vimeo has affordable plans although there isn't a free option, the lowest tier starts at just $7 per month. As you increase the package that you have, the more features are unlocked, much like Wistia and Vidyard.
View Vimeo's pricing structure and features.
5. Facebook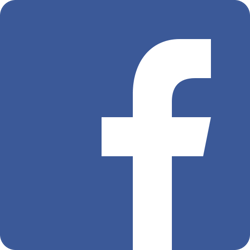 A lot of people do a live stream in Facebook and then want to use it other places on the web. This is a little tricky. There are tools that will help you get the video out of Facebook, but then you still need a way to post it on your website using a video hosting service. If you can, do the live stream from a service like Vimeo.
I realize that sometimes you're promoting an event on Facebook and need to go live from there or from YouTube. But just be aware of their requirements and restrictions before you use it. Do a test run that others can't see. And note: Don't try to share your link to the Facebook Live video anywhere outside of Facebook. You have to have a login to see it. And while, many many people do, it can be a sticking point if someone has to go log in to Facebook to get your content.
How to Choose the Best Paid Video Platform for Your Marketing Team
There are a lot of ways the paid video platforms are on the same playing field. Using a paid platform where a free one could possibly work will give you better reporting, customization and lead generation than the free services. Here are a few standout features that might help you make a choice.
Do you need live streaming? - Vimeo
Do you have a podcast? - Wistia
Do you need to create social media videos for ads, etc. - Vimeo
Integration with Salesforce - Vidyard
Integration with Marketing Automation Platforms like HubSpot, Marketo and Pardot - Vidyard (part of the HubSpot CMS plan) and Wistia
Use a Paid Platform + YouTube
This is important: Use a paid platform for videos on your website AND use YouTube for a slightly altered version of the same video to draw more visitors to your website. YouTube as a search engine is a really important place for you to be found... with your videos. Get them out there, but adjust the ending so that the version on YouTube directs them to your website. No need for that when the video is embedded on your website with the paid tool. The benefits of using both are worth the effort.
Read more about this in our blog: Should You Host Your Videos on YouTube.
Start Adding Video to Your Website
There's no time like the present to start hosting videos on your own website. That will help you boost your digital marketing plans right away and improve organic traffic over time. Overall, we think it's definitely worth using a paid video hosting service like Wistia, Vidyard, or Vimeo because:
You gain added SEO value for organic search
You have more control over things like ads and player customization
You get more detailed analytics
For more on things you should be sure to include on your website, download our free eBook: 25 Website Must-Haves.