In the Wild West days of the Internet (wayyy back in 2006), Blendtec innovated the use of video content in marketing with their "Will It Blend?" video series. While those are some fun videos to watch, marketing videos have evolved over the past decade to be more than something that's entertaining. Videos are now an important part of your content and SEO strategy.
Did you know that Google can also review your video content to help you rank higher in search results?
Why Is Video Marketing Important?
With 65% of YouTube viewers saying that video "feels like real life" to them, particularly in the pandemic age, video has become one of the most important ways for brands and influencers to connect with their target audience in a way that text or images alone cannot replicate.
HubSpot found that as of 2021, 87% of marketers who use video are reporting a positive ROI from their video content – a huge leap from the 33% who saw results from video content when the survey started in 2015.
Live video, highly polished and edited videos shot by professionals, and quick updates filmed from one's phone using simple tools like Canva and iMovie have all been successfully incorporated into thousands of brands' digital marketing strategies.
How is Video Used to Improve Visibility in Search Results?
The most critical component of using video to improve your website's visibility in search results is hosting the videos in a way that will allow a transcript of the content to appear with your website's content. This will help the Google bots identify what your video is about. And, when combined with the written content, your site will be given more authority on the topic you're addressing in the video.
Video SEO Best Practices
Here are important tips for getting the most SEO out of your videos.
1. Make Sure Your Poster Image is a Good One
An eye-catching image is a good idea. Use color, catchy phrases, and interesting photos that will make someone want to click on your video whether it's in an email, on your website, or on YouTube. Usually you'll need something a little more than just a freeze-frame from within the video. Here are a few good examples.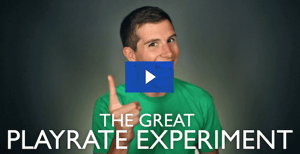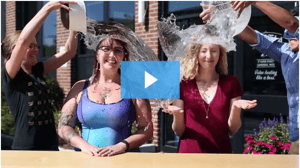 Or, as some video services will now allow, you can have a short video clip appear as your "thumbnail" that will make someone more likely to click to watch. The sample below is a client's physician bio video. Compare that to a still image and you'll quickly see why these are a good option. If you create a video thumbnail, do something that catches attention as people scroll by.
2. Create Transcriptions for Your Videos
The process used to create a transcript of your video also creates captions in the video hosting service. Accessibility is an important part of running a website. So not only does it make your website more inclusive for visitors, the content of the transcript is embedded in the site for Google's review. Services like Rev.com or fiverr.com can be used to create the transcription file that's needed.
3. Host Your Videos Where You Can Add Transcription Files
With more than 2 billion logged-in users a month, YouTube is undeniably an important place to have your videos available. But... it doesn't mean you should embed YouTube videos into your website. You'll need another service like Wistia or Vidyard, that will allow you to do some of the things we've talked about, with the most important being the addition of a transcription file of the video content. When you embed a video from YouTube, you're not giving yourself more SEO authority on a topic. That's technically YouTube's video that is seen in the code with no reference as to what it's about.
What's the Difference Between Video Captions and a Transcription?
There are two types of captions: Closed Caption and Open Caption.
The video transcription file is created in a .SRT format (usually by a service) and then loaded into the video hosting service. The closed captions are then generated based on that transcription file. You don't have to do anything to the video to get the closed captions to appear if the transcription file is present.
The difference between closed captioning and open captioning is that the viewer can turn closed captioning off at any time, while open captioning leaves the captions on by default or permanently embedded in the video.
Closed captioning is important because it makes video content accessible to more viewers, and it also improves the viewing experience of all users even if they do not have any hearing-related disabilities.
Because open captions are words put on the screen by the video editor they're not included in the transcription of the voiceover. Open captions may or may not match what the person is saying on the video. And in some cases, open captions replace a voiceover which means there wouldn't be anything to transcribe.
If you're seeking to gain SEO value out of your videos, then be sure you have words that are spoken so you can create transcriptions.
Should You Use Open Captions if They Don't Add SEO Value?
There's the SEO value of a video and there's also the human experience you need to consider.
Open captions are good for videos that will appear in places where it might not be convenient to turn on the sound. Maybe you don't put every word on the screen, like a closed caption, but you can get the point across if the volume is turned off. This will help people get the information they need even if they can't listen to it. And that makes them more likely to take the next step with you – because you answered their question or addressed an important topic for them.
First Comes Video SEO, Then Comes Lead Conversion
If you're spending the time to create videos, get them transcribed and hosted so that Google can read them, you're clearly invested in the value that video can bring to your search engine optimization. Be sure you have a plan for what you want your visitors to do next. Offer them something:

A free demo
A bigger/deeper piece of video content (with lead capture before showing)
A "lead magnet" piece of content such as an ebook, checklist, etc.
An offer to sign up for more videos to be sent
The point is, have a plan for how to find out who is watching your videos so you can take the next steps in marketing towards their needs.
Our team is here to chat if you'd like to talk more about creating optimized videos that will not only help with your website SEO but also help you drive more leads!