If you're thinking about hiring an SEO company to help you increase your visibility in search results, you may be sorting through lists and qualifications that can make it a little over whelming. But how do you know if the SEO company knows what they're talking about and can really do the work? Here are some things you should avoid and how to evaluate an SEO company for greater confidence that they're qualified.
Avoid SEO Companies That Use Scare Tactics
How many times a week do you get emails and phone calls telling you about all the terrible things going on with your website? For us it's got to be 3-5 times every single week. And, we know for a fact that our website is pretty healthy and appears for a lot of the phrases we're targeting.
That means these inquiries are hoping that you'll freak out and call them back right away to be sure you're not "missing from first page results." In most cases they don't have solid facts to back up their statements. In fact, many of them have clearly never even looked at your website before they start trying to tell you what you need.
If you're not quite sure what we mean, here are a couple examples that might help you spot an SEO company that doesn't have your best interest at heart.
Larry the "SEO Expert"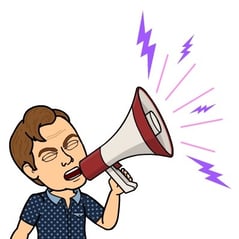 I recently received a phone call from a guy named Larry who told me he was with a digital marketing agency. He wanted to be sure that I knew that my company was not on the first page of search results.
But we ARE on the first page results for the phrases that matter to us. Larry didn't take the time to figure out what was important to us and see if we're actually having a problem. Had he known we were also a digital marketing agency there's a chance he wouldn't have even tried to call us – especially if he'd actually looked at our website or our search results for relevant phrases.
Gabi the Google Partner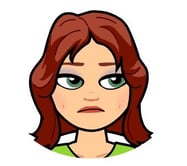 Ever have someone call or email you to tell you that you're not ranking on Google? But, have no fear, they're a Google Partner and that makes it so that now you'll start appearing on page 1. Let me assure you that it's not that simple. And I'm not bashing Google Partners. We ARE a Google Partner. But simply taking the tests doesn't mean that I have a solution for you just by looking at your website.
4 Warning Signs that an SEO Vendor Is Not Being Upfront With You
Here are four things you should be especially wary of when are talking to SEO companies:
Guarantees - You've heard the guarantees that you'll be on the first page of search results in 30 days or 60 days (insert whatever timeline they think you want to hear). If you paid for ads, yes you can pretty much guarantee that someone will be on the first page of results very soon. There are also some solid things that can be done to your content that might improve it to the point that it's showing up higher in the search results. But, for most people, this is a longer process while Google reviews your updates and re-ranks your page. And there's no secret backdoor into Google that will give you special privileges.


Warnings that you're not on the first page of the search results - Like Larry did to me, he blindly stated that I wasn't on the first page of search results. As a marketing agency a) I knew better since we do track our SEO results for important phrases all the time and b) I knew he was trying to scare me into action. Don't fall for it. Maybe they're right and you don't rank on the first page at all. But it takes a good bit of time talking together to understand what you're aiming to rank for before someone can make such a bold statement.


Too cheap to believe - Just like buying a car, the cheapest SEO company isn't usually the highest quality. That's because doing good work for clients requires a time commitment from both the SEO company and the client. To do all of the work that's necessary requires our clients to invest in the process. But it's worth it because once you've stopped paying for SEO on those phrases, you'll continue to reap the benefit of the work we do.


Use of too much jargon and abbreviations - If you get to talking with a possible SEO vendor, don't let them run you over with abbreviations (SERP, KPI, etc.) or SEO lingo like "juice" and "signal". Yes, over time you'll know what those are too, but sounding SEO-smart doesn't actually mean that vendor will produce good SEO results. You should be able to understand the general process and plan for what you'll be doing to get your SEO program underway and maintained with a general timeline expectation.
Four Things You Need When Choosing an SEO Company
Someone you can trust and communicate with well. If you don't trust the people at the SEO company, you're not going to fully buy into the work they do. It's best to work together with mutual respect for each other's knowledge in our areas of expertise. This creates a team approach that can get you to the results you need quicker.


A solid explanation of what will be done and how. Ask for past work examples and the process that was used. If the SEO company knows what they're doing they'll be happy to explain the process.It should include something along the lines of the following steps:

Discuss goals.
Review the target audience and what they're looking for.
Evaluate competitors.
Research topics and key phrases to see how you rank and your competitors.
Decide what content you're going to create and how to do it.
Discuss other SEO strategies you can put into action that might not involve your website.
Have a plan for monitoring results.



Is this something you can do on your own after it's been explained? Maybe. But the whole purpose behind hiring an SEO company is to let them work on getting results based on their experiences and the latest trends. A lot changes in Google-world every month that we have to stay on top of to be able to get the results we're aiming for in organic search results.


A baseline report for your own SEO. Whether it's in the sales process or one of the first things you do together you should be able to see a report on where you stand and where your competitors are at for phrases that are important to you. It doesn't have to be super detailed, but you need some idea of where you're starting to know how and when you've progressed. If an SEO sales rep simply hands over a report without taking to you about it first, that report is not likely to be tailored to your needs and goals.


Examples from the specific writers that you'll be working with. If you are going to hire an SEO company to create content for your website, it's critical that it represent you well. The writers for your content should demonstrate a solid understanding of your language and dialect. Ask for samples. And I would even ask for one free piece of content written for you specifically to be sure it's going to meet your needs.

I have worked with SEO companies from other parts of the world who give the writing responsibilities to someone who doesn't have a command over American English, but the target audience is American. You will end up spending a lot of time fixing, and worrying about grammar, if the writing isn't high quality. Again, good writers aren't super cheap. But the time you don't have to spend editing content that comes back to you for simple things is worth it.

This concept also holds true when you need something written in Spanish (as I'm sure in other languages too). Try to find someone who natively speaks Spanish with the dialect of the region you're targeting. Cuban vs. Colombian vs. Mexican dialects of Spanish can be different enough that it will be apparent to the reader.
SEO IS IMPORTANT. CHOOSING YOUR SEO COMPANY IS TOO.
I hope if nothing else, you'll be able to go through the process of choosing an SEO company with greater confidence... and know that the guy (or woman) calling you to tell you're not on the front page of Google has a lot to learn themsleves.
You might also start with reading this blog too: Paid versus Organic Search: What's the Difference?
We always start the process by seeing where where you're at and what would make the most sense to get you on the first SERP (Search Engine Results Page – see now you have one of the SEO acronyms in the bag!). Let us know if you'd like some help.