Wow! I just got back from a great couple of days at IMPACT Live 2019. IMPACT Live is a 2-day conference full of expert speakers on all things marketing. It was a great experience and I can't wait to put all the things I learned into action!
Two of the biggest takeaways for me were using content marketing and video in your inbound marketing efforts to build trust with your customers. By relating to your customer you can make them feel special and unique. I mean let's be serious, who doesn't love feeling special? Think about a time when you had a special connection with a business, doesn't it make you want to keep going back and also refer your friends?
Content Marketing That Your Customers Will Thank You For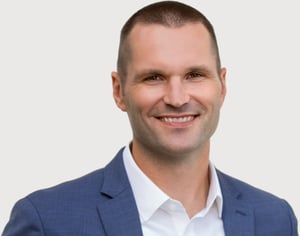 The first day was the They Ask, You Answer workshop by Marcus Sheridan. If you haven't heard of Marcus, you definitely need to check him out. He is such an impactful speaker that fills you with energy, and makes you ready to knock out some content marketing!
They Ask, You Answer is all about creating content that answers the questions that your customers are asking. Not only will this help you show up in the organic search results, but it also helps you build TRUST with those who are reading the content. Which by the way (if you hadn't already picked up on my hints), is a huge thing!
Creating honest and transparent content that addresses real questions head-on is one of the greatest sales and trust-building tools you can use!
So how do you create honest and transparent content?
Don't hide anything from your potential customers.
Answer the hard questions about your products, cost, and competitors etc.
Talk about the negatives.
Share your [not so] secret sauce.
"If they don't learn it from you then they will from your competitors" Marcus Sheridan
Common Types of Content Marketing
There are a wide variety of options when it comes to creating content that will give readers the answers they're looking for.
Here are 7 categories for content marketing that you can use to guide the new blog posts or articles you create for your website:
Price/Cost: talk about cost on your website, if you don't, people will get frustrated and look elsewhere. It's also a chance to explain why you're not the cheapest (unless you are :-)
Problems: be honest and address any problems or possible issues you've heard about related to your product
Comparisons: address the different choices and compare product options
Reviews: do a comparison review of other competitors. Be honest and don't put yourself on the list
"Best of" lists (hint: You might not want to include yourself on that list. Afterall, they're already on your website reading the content!)
"How to" explanations
"What is..." descriptions
Video Content is a M-U-S-T
Now video, if you aren't creating videos you need to be.
Again for the people in the back: If You Aren't Creating Video, YOU. NEED. TO. BE!
Your video doesn't have to be perfect. The more you do it the better you will get. We all have to start somewhere. A huge theme at IMPACT Live was "just set up and go."
Even if you have an amateur set up. Even if you didn't prepare a script. Even if you didn't get your teeth whitened. Even, even, even…
Like Nike says, "Just Do It!"
There are tons of videos and blog posts on how to set up your own studio on a small budget and quickly. You just need to Google. We all walk around with a camera in our pocket, just pull it out and start recording!
"We must embrace video: unless we show it, it doesn't exist." Zachary Basner
Common Types of Video You Need to Create
Answer common questions: Do you have an FAQs page? This is a great place to start making videos.
Employee bio videos: Videos can be used on your team page or in your team's email signatures.
Cost video: A cost video can address any cost objections that someone may have about your product/service. It is important to be open and honest
Landing page video: Putting videos on your landing pages can be useful when they are used to explain what will happen after somebody submits a form. Are you going to SPAM them? Are you going to sell their information? What else would stop you from submitting a form? It's likely stopping your potential leads as well.
Product/Service pages: Don't make people read. Create videos highlighting and explaining your service or product. They'll read it if the video leads them down the right path.
Claims we make: Provide credibility and proof of the claim in video form.
Customer journey: Interview customers that are able to share relatable stories. Let them talk about their entire process of getting your product or service. This creates a familiar experience for those potential buyers that are still in the thick of their buyer's journey.
The Secret Formula for Great Video
Ok. Ok. There might not actually be a secret formula on how to make a great video, but here are there are 6 steps you can follow to help you get started.
The Video 6
Teaser: hook the viewer
Logo Bumper: an animated version of your logo
Intro: introduces your subject matter helps provide credibility
Segments: divide the video into smaller chapters, each segment begins with a segment title
Calls to Action: provide the next step for your customer (and be very specific)
Outro: leaves the viewer with a positive feeling
And remember… to create trust you need to use your own team – your own content experts – and not actors to explain these things on the video. That's what makes it all real for the viewer.
Happy Marketing!
If you just read this and you're intrigued but not sure how to do it, let us know.
If you totally geek out about this kind of stuff, and think it might be helpful for your team to attend next year, please let us know so we can get you the best pricing. IMPACT Live is changing its name next year to Digital Sales & Marketing World. This inspiring and "impactful" event to be held April 5 - 7, 2020 is good for marketing ad sales as well as management.